Register now for the 2022 Online DOE Summit!
We're excited to host the upcoming 2022 Online DOE Summit, the premier conference on practical applications of industrial design of experiments (DOE). This year, we have 13 speakers giving talks on a variety of industry-based DOE practices and case studies. Join us on October 4-6 for these enlightening presentations, and learn how you can use DOE to make breakthrough improvements in your processes and products.
Some highlights this year:
Stat-Ease President Martin Bezener will discuss when, how, and why to use mixture designs
Geneticist Randall Niedz will showcase five examples of how DOE can be used in horticulture, plant breeding, and genetic applications
Researchers JoAnn Coleman (pharma) and Jay Davies (military) will discuss implementation and applications of DOE within their business units
Registration for our Summit is absolutely FREE! These talks are given as webinars, and will all be recorded for posterity on our YouTube channel, Statistics Made Easy by Stat-Ease. Technical professionals from around the globe are invited to attend the live in-person sessions via GotoWebinar, or plan to watch the on-demand recordings after the conference.
Here's a quick collection of links to our Summit pages & information:
We look forward each year to bringing expert DOE professionals to our Online DOE Summit so our software users can learn tips, tricks, and strategies from one another. This conference is open to anyone who wants to attend, so please share this event with anyone you think might be interested.
See you in October!
---
Stat-Ease is hosting an amazing group of speakers for the 2021 Online DOE Summit. Taking place on September 28 & 29, this conference will be accessible to technical professionals around the globe. Register to attend the live in-person sessions via GotoWebinar, or plan to watch the on-demand recordings after the conference. Registration is free of charge.
Here is the line-up:
Speakers - September 28:
(Time 10am - 2pm US Central Time)
Hour 1: (Keynote) Martin Bezener (President & Chief Technical Officer, Stat-Ease)
Stat-Ease 360 Reveal
Hour 2: Gregory Hutto (Wing Operations Analyst, US Air Force)
The Tooth Fairy in Experimental Design: White Lies We Tell Our Software
Hour 3: Drew Landman (Professor & Associate Chair, Dept of Mech & Aero Engr, Old Dominion University)
An I-Optimal Split-Plot Design for eVTOL Tilt-Rotor Performance Characterization
Hour 4: Jason Pandolfo (Research Scientist, Quaker Chemical)
Using Logistic Regression to Predict the Stability of Metalworking Fluid Emulsions in Varying Water Quality Conditions
---
Speakers - September 29:
(Time 10am - 2pm US Central Time)
Hour 1: (Keynote) Hank Anderson (VP Software Development, Stat-Ease)
Python Integration with Stat-Ease 360 - A Tutorial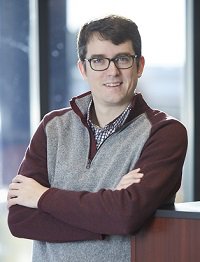 Hour 2: Oliver Thunich (Statistics Consultant, STATCON GmbH)
Adjusting a DOE to Unpredictable Circumstances
Hour 3: Steven Mullen (Senior Scientist, Cook Medical)
Improving Process Understanding of an IVF Cell Culture Incubator via Response Surface Methodology
Hour 4: Gregory Perrine (Research Scientist, Georgia-Pacific)
Debonder Formulation Optimization Using a KCV Mixture/Process Design in Paper Handsheets
We look forward to seeing you!
Please send any questions to Shari@statease.com.
---
The 2020 Online DOE Summit was a remarkable success! If you missed any of it, read on!
We just wrapped up our 2020 Online DOE Summit. What a successful summit. A group of influential speakers kicked off the discussion of design of experiments (DOE). Hundreds of attendees logged in to each talk and soaked up that knowledge. Thank you to everyone who participated.
We created the summit because of the COVID-19 pandemic. Originally scheduled for the middle of June, our 8th European DOE Meeting was canceled in January. So, after thinking about it for a bit, we decided to move the meeting online. This would be the only way to have a meeting for a while. Plus, the cost to the audience would be zero.
All the speakers who agreed to speak at the European meeting agreed to make the move to a virtual event. A schedule was set-up. We gave it a new name. We sent emails to everyone with dates. The 2020 Online DOE Summit was born.
Our first group of presentations consisted of a kickoff talk, three keynotes, and a tutorial. Many of these talks revolved around current directions in DOE. Even though DOE has been around for decades, it is an evolving practice with new techniques and advice coming up all the time. Each speaker discussed broad concepts in design of experiments.
[Click on the title of the talk for a video recording of the presentation.]
Kickoff: Know the SCOR for Multifactor Strategy of Experimentation
Mark Anderson: Principal of Stat-Ease, Inc.
Talk Topic: Laying out a strategy for multifactor design of experiments
Keynote: My Lifelong Journey with DOE
Pat Whitcomb: Founding Principal of Stat-Ease, Inc.
Talk topic: Pat explores his lifetime of design of experiments with a view to the future
Keynote: Some Experiences in Modern Experimental Design
Marcus Perry: Editor in Chief, Quality Engineering; Professor of Statistics, The University of Alabama
Talk topic: Handling non-standard situations in today's DOE environment
Keynote: Innovative Mixture-Process Models
Geoff Vining: Professor of Statistics, Virginia Tech
Talk Topic: An overview of KCV designs that limit runs in experiments involving both mixture components and process variables
Tutorial: Strategies for Sequential Experimentation
Martin Bezener: Director of Research & Development, Stat-Ease, Inc.
Talk Topic: This presentation explores how it may be more efficient to divide an experiment into smaller pieces. Learn how to use resources in a smarter, more adaptive manner.
In the second week of the summit, we had a separate set of talks. Each one detailed real-world experiments. Presenters discussed the actual experiments they had worked on, and how they used DOE in each case.
Simultaneous and Quick Determination of Two Ingredients Concentrations in a Solution Using a UV-Vis Spectroscopy Chemometric Model
Samd Guizani: Process Scientist, Ferring International Center
Use of DOE for 3D Printer Ink Formulation Development
Uri Zadok: Senior Research Chemist, Stratasys
Using Experimental Design to Optimize the Surfactant Package Properties of a Metalworking Cleaner
Mathijs Uljé: Development Chemist, Quaker Houghton
Optimizing Multi-Step Processes with DoE – A Cryopreservation Protocol for Plant Cells as a Case
Johannes Buyel: Head of Department of Bioprocess Engineering, Aachen University
In all, this was a great summit. The presenters were spot on with the current state of DOE, whether in modern concepts or real-life experiments. The audience took away many useful ideas and practices. It was a classic case of making lemonade from lemons.
Thanks all!
---
Expand your design of experiments (DOE) expertise at the 2019 Fall Technical Conference.
Martin Bezener will be teaching a pre-conference short course on Practical DOE and giving a session talk on binary data (abstracts are below). Shari Kraber will be hosting our exhibit booth and can discuss your DOE needs.
Short Course Abstract (Wed, Sep 25): Practical DOE: 'Tricks of the Trade'
In this dynamic short-course, Stat-Ease consultant Martin Bezener reveals DOE tricks of the trade that make the most from statistical design and analysis of experiments. Come and learn many secrets for design of experiment (DOE) success, such as:
How to build irregularly-shaped DOE spaces that cover your region of interest
Using logistic regression to get the most from binomial data such as a pass/fail response
Clever tweaks to numerical optimization
Cool tools for augmenting a completed experiment to capture a peak beyond its reach
Other valuable tips and tricks as time allows and interest expressed
Session 6A Abstract (Fri, Sep 27, 1:30pm): Practical Considerations in the Design of Experiments for Binary Data
Binary data is very common in experimental work. In some situations, a continuous response is not possible to measure. While the analysis of binary data is a well-developed field with an abundance of tools, design of experiments (DOE) for binary data has received little attention, especially in practical aspects that are most useful to experimenters. Most of the work in our experience has been too theoretical to put into practice. Many of the well-established designs that assume a continuous response don't work well for binary data yet are often used for teaching and consulting purposes. In this talk, I will briefly motivate the problem with some real-life examples we've seen in our consulting work. I will then provide a review of the work that has been done up to this point. Then I will explain some outstanding open problems and propose some solutions. Some simulation results and a case study will conclude the talk.
Be sure to mark these as must attend events on your FTC schedule!
Hurry – Early Bird Registration ends Aug 25. Hotel block ends Aug 27. Final Registration ends September 13.
---
Links for more info:
---
We recently wrapped up the 2019 Analytics Solutions Conference in Minneapolis, MN. This was the first time we organized a US conference on analytics with our Norwegian partners, Camo Analytics. It could not have gone better! A BIG congratulations on a job well done to Shari Kraber who spearheaded the organization of this conference.
The goal of the conference was to help attendees transform their business, from R&D to production, using data-driven tools. If I may toot our own horn here, we did that. There was a lot of information to digest at this meeting, but the camaraderie of attendees made it easy. We overheard many conversations in the halls between attendees about what they just learned or discussing potential solutions to business problems they were facing.
The conference started with a short course day. Two all day seminars were conducted in parallel, one titled "Practical DOE: 'Tricks of the Trade'" and the other "Realizing Industry 4.0 through Industrial Analytics". We saw a lot of people experienced with design of experiments (DOE) go to the Industry 4.0 course and a lot of the analytics pros headed to learn about DOE. What a great way to start!
Day one wrapped up with an opening reception for all attendees and speakers, fostering networking and building relationships.
The conference days were filled with session talks that wrapped around keynote presentations (a fantastic trio of speakers, find out more at the link below). The result was a great mix of academic-style overviews with down-to-earth, real-world case studies. It struck a perfect balance.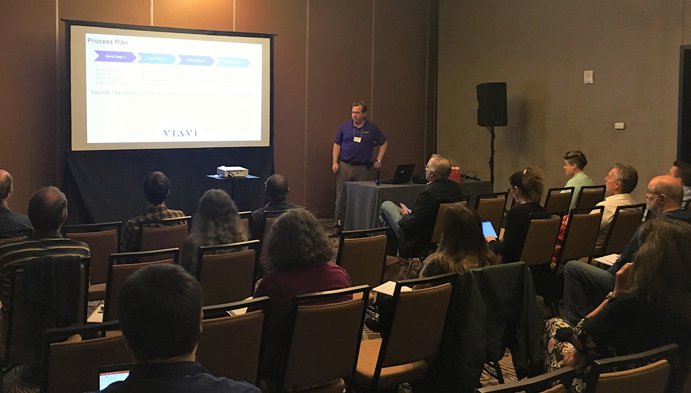 If you couldn't make it to the conference, details on each presentation (including pdf's of the presentations), are posted on the ASC speakers page.
To add some fun to the mix, the evening's social event was a dinner cruise on the Mississippi River for all attendees. It was quite the treat, especially to those of us who live here! We rarely take the opportunity to enjoy activities like this in our own backyard. We traveled thru a lock, spotted a bald eagle in the trees, and enjoyed the casual atmosphere.
The next Stat-Ease hosted conference will be our 8th European DOE Users Conference. This year it will be held in Groningen, Netherlands from June 17-19. We hope to see you there!
If you would like to be kept in the loop about the conference, sign up for our mailing list. We will be sending out information regarding a call for speakers and registration later in the fall. Sign up now, before you forget!
See you in Groningen!
---